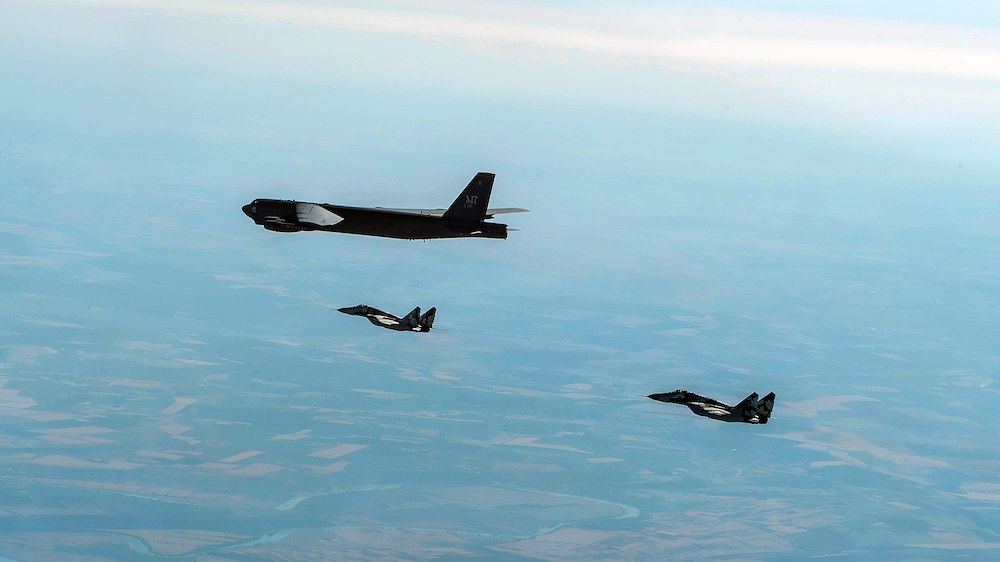 2 photos: 200914-F-JR513-0024
Download full-resolution image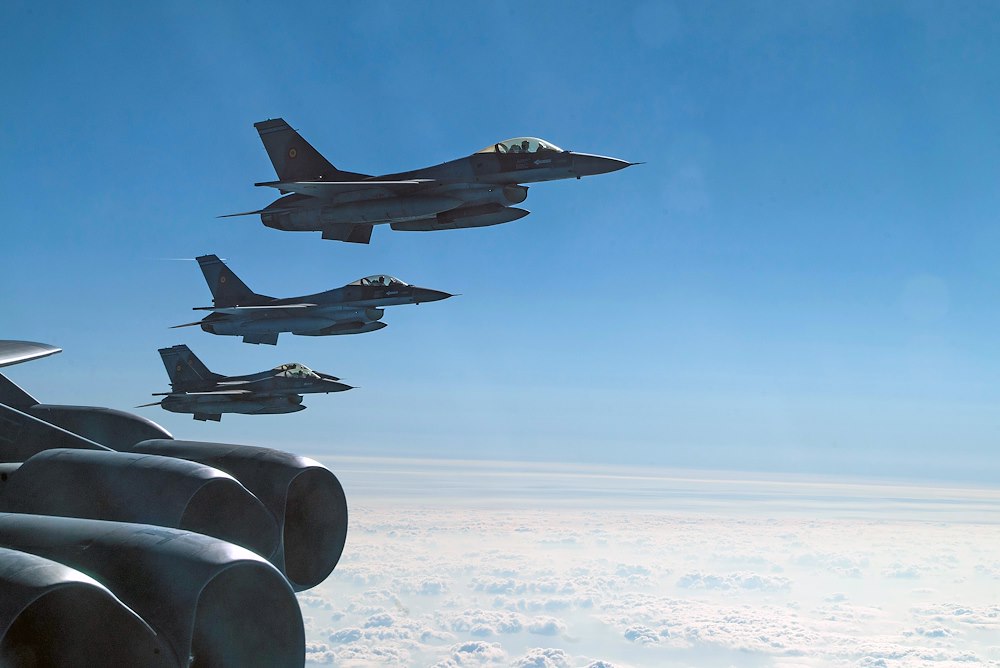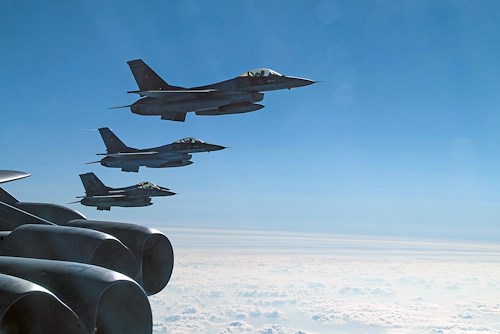 2 photos: 200914-F-JR513-0133
Download full-resolution image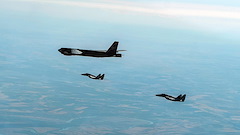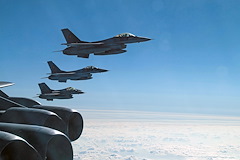 Three U.S. Air Force B-52 Stratofortress bomber aircraft conducted multi-domain training flights over international waters in the vicinity of the Black Sea, Sep. 14, 2020.
During the flights, the B-52s integrated with Ukrainian Su-27 and Romanian F-16 fighter aircraft. Training with NATO allies like Romania and partners such as Ukraine enhances the capabilities and readiness of the alliance and strengthens collective commitment to global security and stability.
The flight was coordinated in support of Bomber Task Force Europe, which is a series of missions developed to allow aircrews to train and familiarize themselves with different geographic locations and allies.
The B-52 aircraft are currently deployed to of RAF Fairford, England, from the 5th Bomb Wing, Minot Air Force Base, North Dakota.
Continuing coverage of this deployment will be available on the DVIDS hub at: https://www.dvidshub.net/feature/bombertaskforceeurope.