Maj. Gen. John D. Lamontagne, U.S. Air Force
Chief of Staff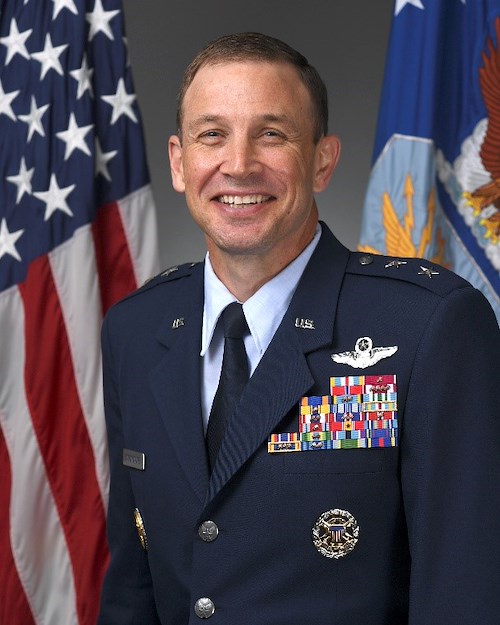 Maj Gen John D. Lamontagne is the Chief of Staff, Headquarters United States European Command, Patch Barracks, Stuttgart, Germany. He exercises day-to-day supervision of the staff, is responsible for management of all matters involving daily operations of the U.S. European Command, and provides counsel and advice to the Commander, Deputy Commander, and Civilian Deputy on all matters affecting the command. Maj Gen Lamontagne also conducts regular coordination with and between the Office of the Secretary of Defense staff, Joint Staff, other combatant commands, component commands, and the USEUCOM staff.
Prior to assuming his current position, General Lamontagne served as the Deputy Director of the Joint Staff J-5 focusing on Europe, NATO, and Russia. He previously held command positions at the squadron, group, wing, and air operations center levels.
General Lamontagne received his commission from the U.S. Air Force Academy in 1992.
Other pages in this section