History of Supreme Allied Commander Europe (SACEUR)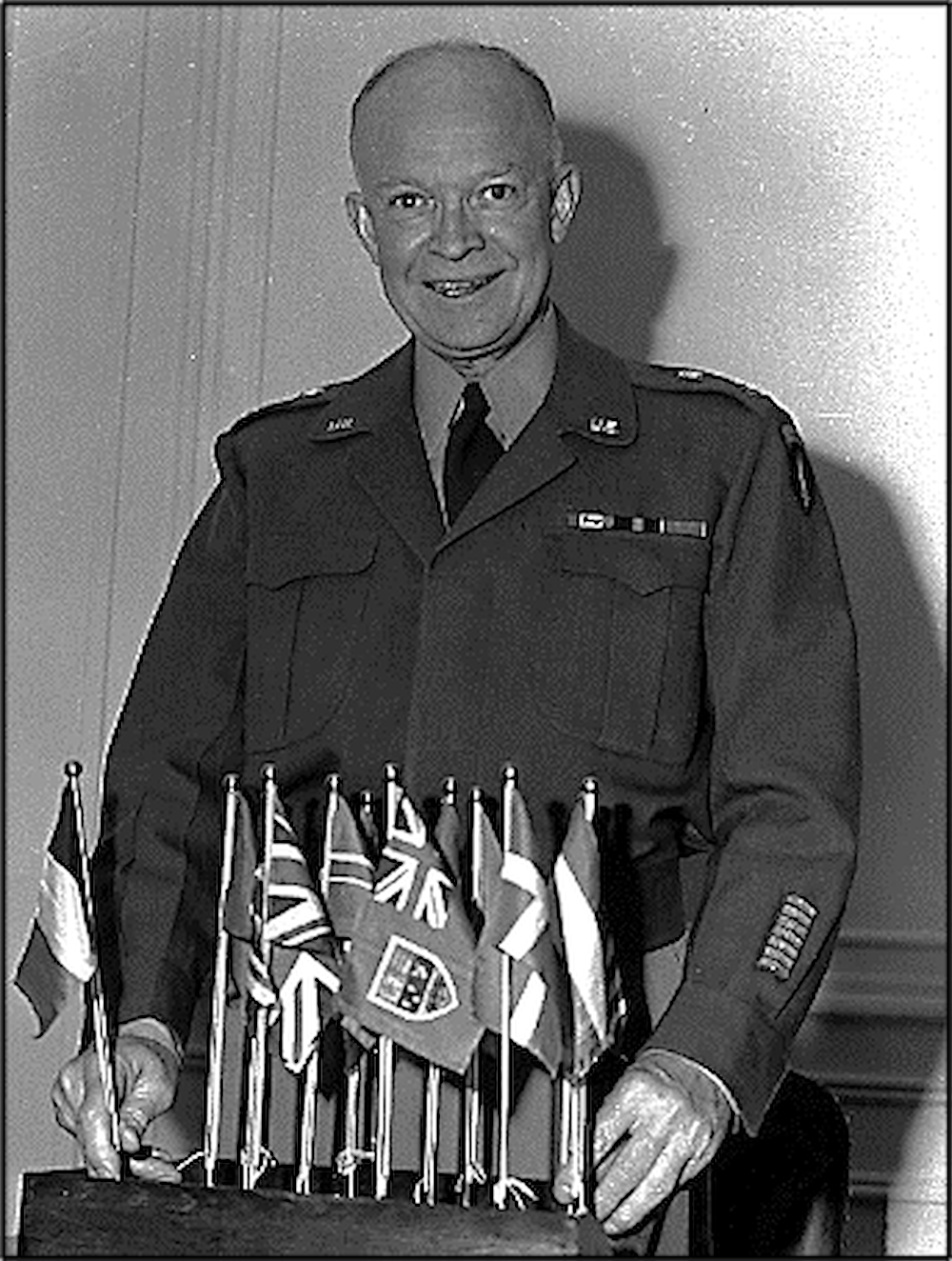 On December 19, 1950, General Dwight Eisenhower became NATO's first Supreme Allied Commander Europe (SACEUR). He subsequently activated the Supreme Headquarters Allied Powers Europe (SHAPE) on April 2, 1951, and began forming his new multinational staff at Roquencourt near Paris, France.
In addition to being SACEUR, President Harry Truman gave General Eisenhower authority over all U.S. Forces in the theater and told him: "You are hereby assigned operational command, to the extent necessary for the accomplishment of your mission, of the U.S. Army Forces, Europe; U.S. Air Forces, Europe; and the U.S. Naval Forces, Eastern Atlantic and Mediterranean."
Given Eisenhower's wartime experience, it is not surprising that the three American service headquarters in Europe were soon drawn into a close relationship with SHAPE by providing necessary resources and personnel. Despite his authority from President Truman, General Eisenhower was reluctant to be "dual-hatted" as the commander of all U.S. Forces in Europe. Nonetheless, by mid-May 1952, he informed the Joint Chiefs of Staff (JCS) that SACEUR would assume direct command of the U.S. Forces in Europe and establish a separate staff under a deputy for the conduct of joint U.S. military affairs. Eisenhower observed that:
"A matter of great importance will be the rank, previous experience and ability of the officer who will be selected as my deputy. Since, under my concept, this officer will have a maximum of delegated authority ..., consulting me only on matters of fundamental policy and critical problems, it is essential that he be of four-star rank..."
On May 23, 1952, the Joint Staff approved General Eisenhower's concept. Five days later, he appointed General Thomas Handy as his deputy and directed him to establish the "new" unified command. Following Eisenhower's return to the United States, General Matthew Ridgway became the next SACEUR on May 30 and subsequently declared his willingness to be dual-hatted as the United States Commander in Chief, Europe (USCINCEUR). Thus the stage was set for the establishment of a true joint command responsible for all U.S. operations and activities in the European theater.