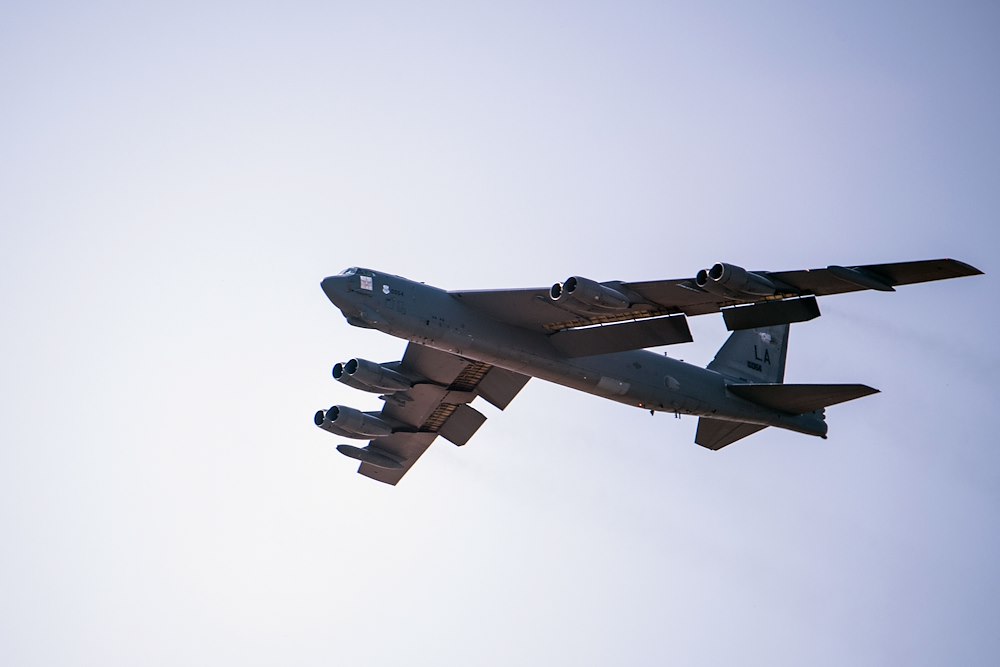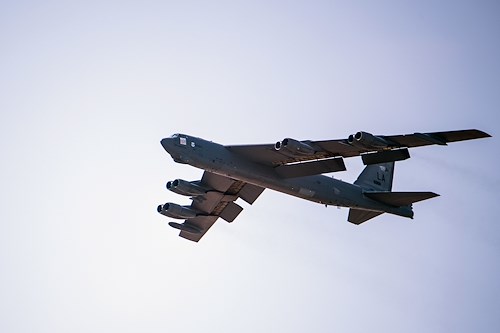 2 photos: 5th Bomb Wing Public Affairs
Download full-resolution image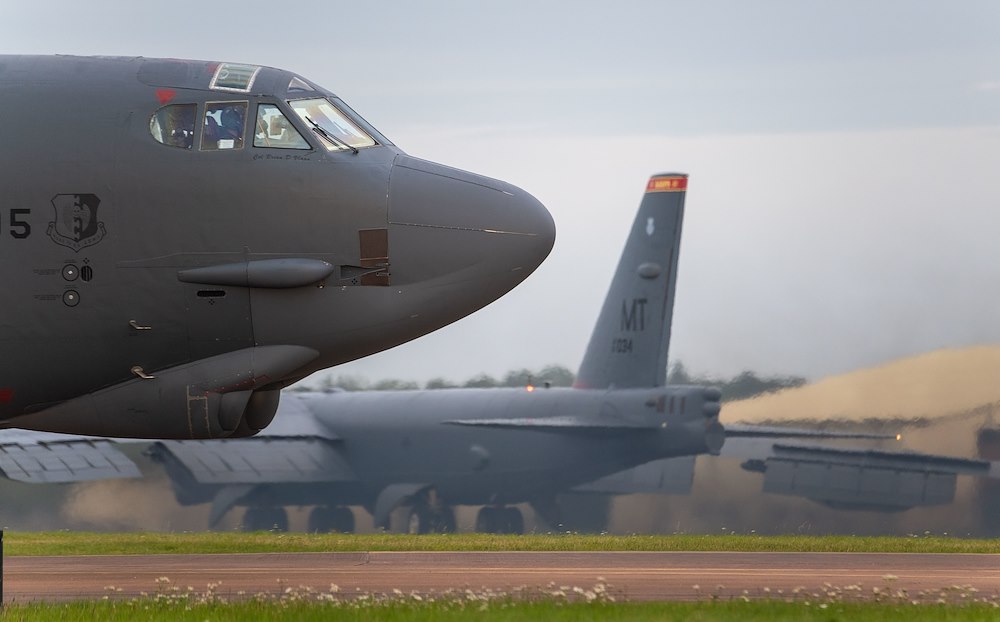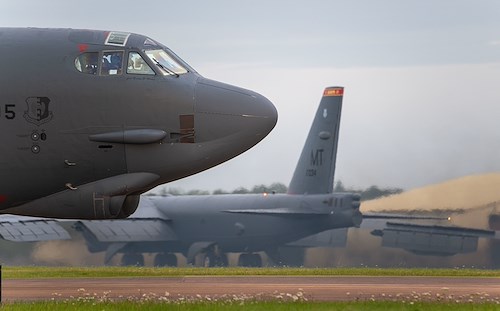 2 photos: 5th Bomb Wing Public Affairs
Download full-resolution image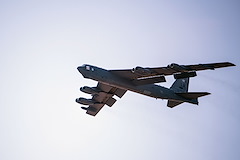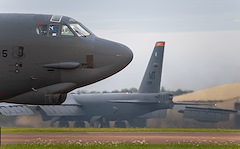 Two U.S. Air Force B-52 Stratofortress bombers departed the United States Wednesday to participate in a NATO hosted exercise over the North Sea. The flight was a demonstration of U.S. support to NATO Allies and partners and continued validation of a shared commitment to global security and stability.
Bomber crews coordinated with air and ground based participants demonstrating Allied capability to bring distributed forces together within NATO's operational area. The bombers acted as part of an ongoing Bomber Task Force (BTF) mission to the U.S. European Command (USEUCOM) Area of Responsibility (AOR).
The bombers, which are based at the 2nd Bomb Wing, Barksdale Air Force Base, La., were able to conduct the non-stop trans-Atlantic flight to Europe and the return flight to Louisiana with support from Dutch, German, Italian and U.S. aerial re-fueling capabilities. This multilateral support to the BTF is an example of the strength gained through interoperability and partnership with NATO Allies and partners.
The two-week long NATO exercise involves more than 50 aircraft from across the Alliance. It is defensive, long-planned and will help ensure that Allied air forces are able to operate effectively together.
The U.S. strategic nuclear forces, such as the B-52 bomber, provide an essential military link between Europe and North America, and are a key contributor to Alliance security. The bombers offer a global strike capability anytime, anywhere around the globe.
The U.S. Air Force continues to demonstrate the ability to execute flying missions, sustain readiness and supports the health and safety of U.S. members, as well as Allies and partners, in host nations where U.S. personnel live and work despite the COVID-19 crisis response
-30-
About USEUCOM
U.S. European Command (USEUCOM) is responsible for U.S. military operations across Europe, portions of Asia and the Middle East, the Arctic and Atlantic Ocean. USEUCOM is comprised of approximately 72,000 military and civilian personnel and works closely with NATO Allies and partners. The command is one of two U.S. forward-deployed geographic combatant commands headquartered in Stuttgart, Germany. For more information about USEUCOM, visit https://www.eucom.mil/.