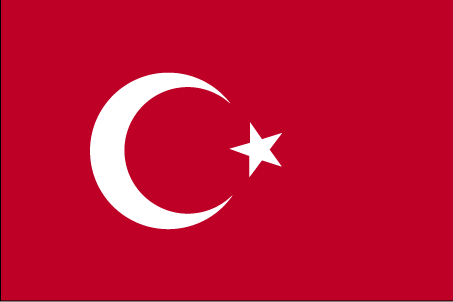 | Capital | Area | Languages | Population | Currency |
| --- | --- | --- | --- | --- |
| | | | | |
The present close relationship between the U.S. and Turkey began with the agreement of July 12, 1947, which implemented the Truman Doctrine. As part of the cooperative effort to further Turkish economic and military self-reliance, the United States has loaned and granted Turkey more than $12.5 billion in economic aid and more than $14 billion in military assistance.
U.S.-Turkish relations focus on areas such as strategic energy cooperation, trade and investment, security ties, regional stability, counterterrorism, and human rights progress.
Turkey's primary political, economic, and security ties are with the West, but has also sought to strengthen relations with its Middle Eastern neighbors and Central Asian, African, and Latin American countries.
Turkey entered NATO in 1952 and serves as the organization's vital eastern anchor, as it controls the straits leading from the Black Sea to the Aegean. NATO's Air Component Command Headquarters is located in Izmir and NATO's Rapid Deployable Corps-Turkey is headquartered in Istanbul. Turkey has made important contributions to the International Security Assistance Force (ISAF) in Afghanistan.
Additionally, there are approximately 1,800 U.S. military personnel (uniformed and civilian) assigned to the embassy and Incirlik Air Base. The air base and Habur Gate are essential projection platforms for U.S. personnel and equipment transiting to and from US CENTCOM operations. Turkey routinely participates in exercises Sea Breeze, Anatolian Flacon, Combined Endeavor, Trojan Footprint, and others.
Fact Sheet: U.S.-Turkey Economic Partnership
For more information please visit the US Embassy Turkey website: