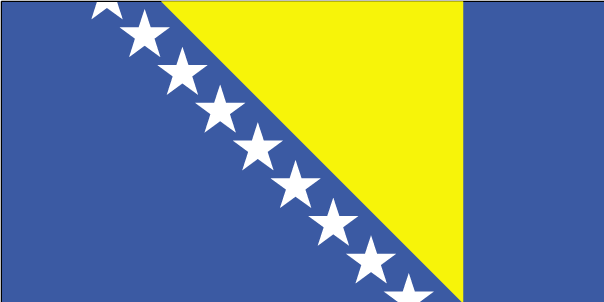 | Capital | Area | Languages | Population | Currency |
| --- | --- | --- | --- | --- |
| | | | | |
The United States has donated hundreds of millions of dollars to help with reconstruction, humanitarian assistance, economic development, and military reconstruction in Bosnia and Herzegovina.
The U.S. Departments of State, Justice, Defense, Treasury, and Commerce, have been crucial to the redevelopment of Bosnia and Herzegovina. The U.S. Government currently has programming in the following areas: economic policy reform and restructuring; private sector development; fostering democratic reforms in local government, civic education, and civil society; rule of law, including support to law enforcement, judicial, and prosecutorial institutions; and security sector assistance.
Bosnia and Herzegovina has Acquisition and Cross-Servicing, Status of Forces, and Weapons of Mass Destruction agreements with the United States. Bosnia and Herzegovina has deployed troops for operations in Iraq and Afghanistan as well as regularly participating in Medical Exercise Central and Eastern Europe (renamed Shared Resilience) and other exercises.