Article
US Army and Air Force in Europe join USAID to provide support to Lebanon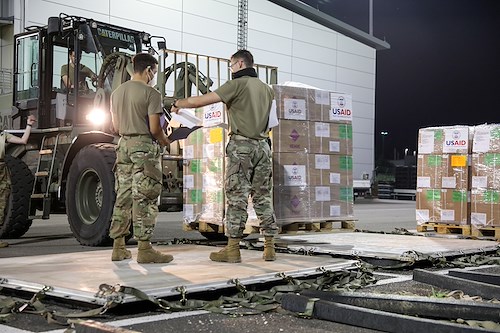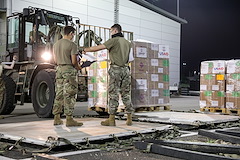 12:00 AM
8/11/2020
The 21st Theater Sustainment Command coordinated the movement of 21 pallets of supplies from the Netherlands to Ramstein Air Base, Germany, where members of the 86th Logistics Readiness Squadron, 721st Aerial Port Squadron and 1st Air and Space Communications Operations Squadron downloaded, prepared and loaded the nearly 12,000 pounds of supplies onto a U.S. Air Force C-130.
Read more
Article
DEFENDER-Europe 20 Begins With 1st Combat Power Arrival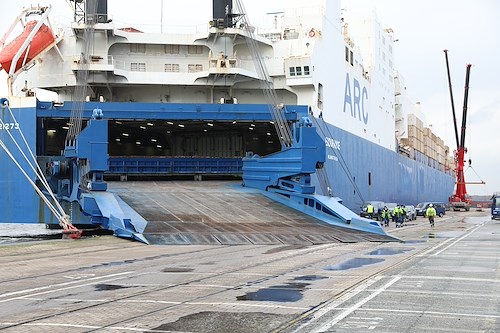 12:00 AM
2/20/2020
BREMERHAVEN, Germany— The first combat power into the European theater for DEFENDER-Europe 20 has rolled down the ramp of the American Roll-on Roll-off Carrier The Endurance at the port of Bremerhaven in Germany, February 20. The equipment belongs to 2nd Brigade Combat Team, 3rd Infantry Division, deploying to Germany from Fort Stewart, Georgia. The arrival of the ARC Endurance signifies the next major step of DEFENDER-Europe 20, the largest deployment of Soldiers from the U.S. to Europe for an exercise in more than 25 years.
Read more