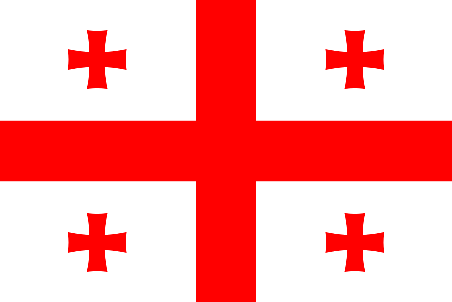 | Capital | Area | Languages | Population | Currency |
| --- | --- | --- | --- | --- |
| | | | | |
Georgia's location between the Black Sea, Russia, Armenia, Azerbaijan, and Turkey gives it strategic importance as a transit corridor. It is developing as the gateway from the Black Sea to the Caucasus and the Caspian basin.
As of August 2011, Georgia was the second-largest non-NATO troop contributor to NATO's International Security Assistance Force (ISAF) in Afghanistan, and since March 2010, Georgia has provided a battalion -- approximately 750 soldiers -- to participate in ISAF operations, fighting without national caveats alongside U.S. Marines in Helmand Province. In June 2011, Georgia announced it would send an additional battalion, for a total of two battalions in combat, to Afghanistan by the fall of 2012. Upon deployment of this second battalion, Georgia will become the largest non-NATO contributor of troops to ISAF operations. Georgian deployments to Afghanistan are supported by the Marine Forces Europe Georgia Deployment Program.
The strength of U.S.-Georgia relations is codified in the U.S.-Georgia Charter on Strategic Partnership, signed in January 2009 in the priority areas of democracy; defense and security; economic, trade, and energy issues; and people-to-people and cultural exchanges. Since the signing of the Charter, the United States and Georgia have strengthened their mutual cooperation based on U.S. support for Georgia's territorial integrity and sovereignty, and its commitment to further democratic reform.
U.S. foreign assistance to Georgia has been designed not only to address immediate recovery needs, both economic and humanitarian, arising from the 2008 conflict, but to consider longer-term development priorities that will assist Georgia in its ongoing transition to a free, prosperous, market-oriented democracy firmly anchored in the Euro-Atlantic community. The majority of the post-conflict pledge targeted immediate stabilization and reconstruction needs such as supporting reintegration of internally displaced persons and social recovery, and restoring peace and security through support for law enforcement and enhanced border security. U.S. assistance works to builds capacity in the security sector by enhancing the professionalism and capacity of the armed forces, furthering Georgia's ability to secure its borders, improving law enforcement, and addressing cross-border challenges such as trafficking in persons and narcotics.
Georgia routinely cooperates with U.S. military forces including various mobile training team programs; participating in exercises Immediate Response, Shared Horizons, Rapid Trident and Agile Spirit; and through Acquisition and Cross-Servicing, Status of Forces, Defense Cooperation, and Strategic Partnership agreements.