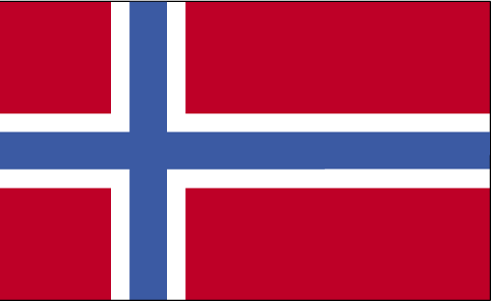 | Capital | Area | Languages | Population | Currency |
| --- | --- | --- | --- | --- |
| | | | | |
The United States and Norway enjoy a long tradition of friendly relations based on democratic values and mutual respect.
Norway supports international cooperation and the peaceful settlement of disputes, and recognizes the need for maintaining national defense through collective security. Accordingly, the cornerstones of Norwegian policy are active membership in the North Atlantic Treaty Organization (NATO) and support for the United Nations and its specialized agencies. Norway also pursues a policy of economic, social, and cultural cooperation with other Nordic countries--Denmark, Sweden, Finland, and Iceland--through the Nordic Council and bilaterally.
The United States and Norway share a commitment to promoting universal human rights and economic development, respect for the United Nations, and peaceful resolution of disputes around the globe. The two countries work closely together as NATO allies, including in Afghanistan, Libya and Kosovo.
Norwegian forces participate in a variety of engagements with U.S. forces including Exercise Cold Response, and Arctic and Ballistic Missile Defense roundtables. Because Norway has important strategic facilities for the U.S. there are numerous partnership arrangements between the US and Norway including an Acquisition and Cross-Servicing Agreement and a Global Lift Memorandum of Understanding.