Headquarters USEUCOM conducts a Newcomer's Orientation Program (NOP) to provide newcomers with a baseline of command knowledge and staff training in order to make them effective and productive as quickly as possible.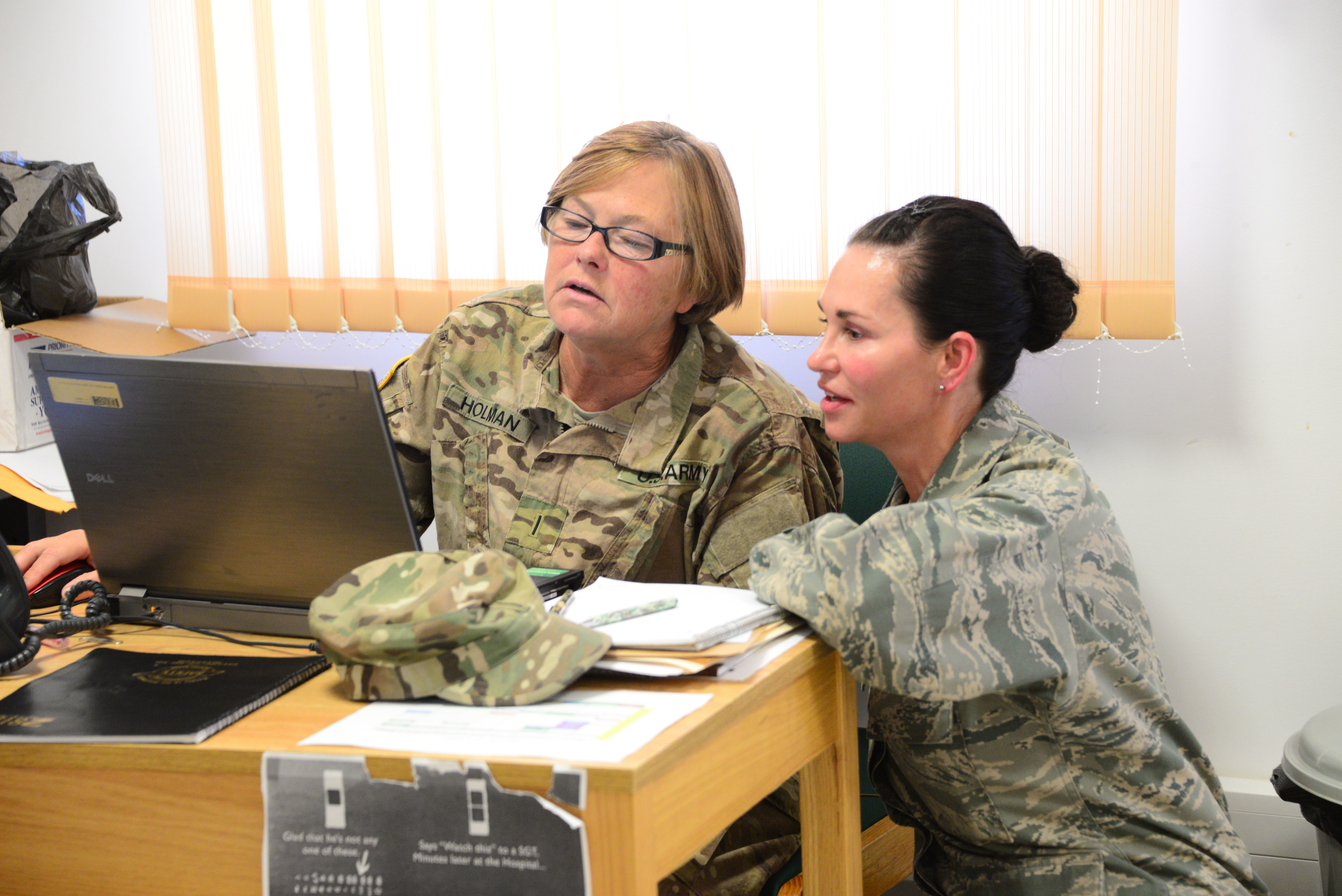 All military and government civilian personnel assigned to the headquarters for more than 45 days are required, as per USEUCOM Chief of Staff Instruction, ECI 1200.01B, to complete the NOP upon arrival in Stuttgart. The NOP consists of five separate and distinct classes that include:
NOP Overview and Foreign Disclosure Office (FDO).
The NOP Overview portion of this period of instruction covers a description of the NOP requirements, Information Technology (IT) fundamentals, Information Security (IS) awareness and Joint 101. The Joint 101 provides an overview of the joint, combined, and interagency environment at USEUCOM along with discussion of USEUCOM structure and mission. Finally, the NOP Overview introduces newcomers to key national strategic-level guidance documents that influence USEUCOM activities.
The FDO portion of the class provides newcomers key information on how to share classified materials through approved channels with authorized representatives of foreign governments or international organizations and the various foreign disclosure services offered at USEUCOM. Upon completion of the FDO portion, newcomers work with USEUCOM accounts representatives to receive a Secured Internet Protocol Router (SIPR) portal account.
(This class is held in Room 317, Building 2307 every Tuesday and Friday from 0830 until 1145.)
Knowledge Management (KM) Fundamentals.
This period of instruction provides a baseline of KM knowledge, including tools, policies, and procedures that assist newcomers to become effective and productive joint staff officers at USEUCOM. The KM Fundamentals agenda includes discussion of KM processes and good practices. Further, instruction includes practical exercises that allow newcomers to personally experience and learn how to effectively and efficiently use the USEUCOM Non-Secured Internet Protocol Router (NIPR) and SIPR portal sites.
(This class is held in Room 317, Building 2307 every other Tuesday from 1300 until 1600.)
USEUCOM 101: Command Overview.
This period of instruction provides a comprehensive overview of USEUCOM's organization, strategy, mission and area of responsibility, and also provides basic information on the North Atlantic Treaty Organization (NATO). All USEUCOM Directorates and Special Staff agencies brief the newcomers on the roles and responsibilities of their respective offices.
(This class is held in Room 301, Building 2307 every other Wednesday from 0800 until 1445.)
This period of instruction introduces USEUCOM newcomers to staff processes, tools, and templates and includes hands-on training on the SIPR portal-based Task Management Tool (TMT) system utilized to work USEUCOM staff actions. Finally, Staff Fundamentals dedicates a portion of the class to records management practices that make information available to the USEUCOM staff and senior leadership.
(This class is held in Room 317, Building 2307 every other Thursday from 0800 until 1145.)
This period of instruction provides essential knowledge and training on USEUCOM's the Defense Travel System (DTS) policies, procedures, and travel management tools. DTS enables the traveler, Reviewing/Approving Official (RO/AO), and/or Organizational Defense Travel Administrator (ODTA) to effectively manage their organization's travel program.
(This class is held in Room 317, Building 2307 every other Thursday from 1300 until 1530.)
In addition to the above, all newcomers are required to establish a Learning Management System (LMS) account in Joint Knowledge Online (JKO). Accounts can be created by visiting the link: https://jkodirect.jten.mil/Atlas2/page/login/Login.jsf.