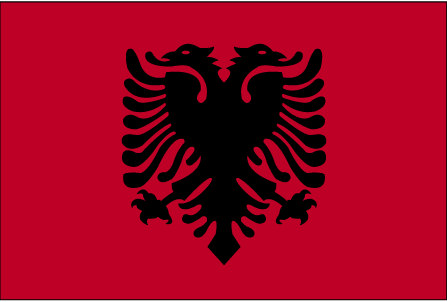 | Capital | Area | Languages | Population | Currency |
| --- | --- | --- | --- | --- |
| | | | | |
The United States and Albania enjoy friendly and cooperative bilateral relations and military partnership. In 2003, the two countries signed and ratified a number of agreements, including a treaty on the Prevention of Proliferation of Weapons of Mass Destruction and the Promotion of Defense and Military Relations; the Adriatic Charter; an agreement regarding the non-surrender of persons to the International Criminal Court; and later in 2004 signed the Supplementary Agreement to the Partnership for Peace Status of Forces Agreement, which defined the status of American military troops in Albania, further enabling military cooperation.
Albania is part of the international force serving in Bosnia and Herzegovina (EUFOR), and Albanian peacekeepers are part of the International Security Assistance Force (ISAF) in Afghanistan. With bilateral and multilateral assistance, the Ministry of Defense is transitioning to a smaller, voluntary, professional military, and reducing the vast amounts of excess weaponry and ammunition that litter the country and pose a significant public hazard and proliferation risk.
For more information on U.S. and military activities in Albania, visit the U.S. Embassy Tirana: http://tirana.usembassy.gov/index.html