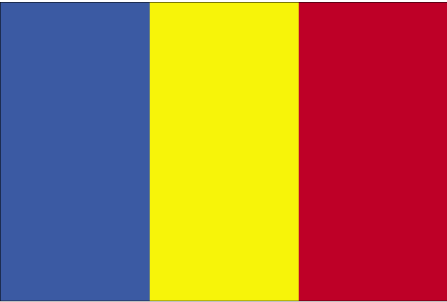 | Capital | Area | Languages | Population | Currency |
| --- | --- | --- | --- | --- |
| | | | | |
Following the September 11, 2001 terrorist attacks in the United States, Romania has been fully supportive of the U.S. in counterterrorism efforts. Romanian troops have served alongside U.S. troops in both Iraq and Afghanistan. Additionally, Romania has agreed to host elements of the U.S. Phased Adaptive Approach to European missile defense within the 2015 timeframe.
In accordance with the December 1991 Romanian constitution, the Romanian armed forces have the defensive mission of ensuring the territorial integrity of the country. In 1993, the U.S. military began training of Romanian military and civilian officials through International Military Education and Training (IMET) and other exchange programs, emphasizing civilian democratic control over the military.
Romania was a helpful partner to the allied forces during the first Gulf War and has been active in peace support operations in Afghanistan, the UN Angola Verification Mission, the Implementation Force/Stabilization Force in Bosnia, the Kosovo Force (KFOR) and EU Rule of Law Mission (EULEX) in Kosovo, and in Albania. Romania also offered important logistical support to allied military operations in Iraq in 2003 and, after the cessation of organized hostilities, has participated in coalition security and reconstruction activities.

Romania has been actively involved in regional organizations, such as the Southeast Europe Cooperation Initiative (SECI) and the Stability Pact for Southeast Europe, and has been a positive force in supporting stability and cooperation in the area.
The Romanian military routinely partners with U.S. Air Forces in Europe, Marine Forces Europe and Special Operations Command Europe in multiple venues including Black Sea Rotational Force; flight training; and exercises Jackal Stone, Saber Dawn, and Combined Endeavor.