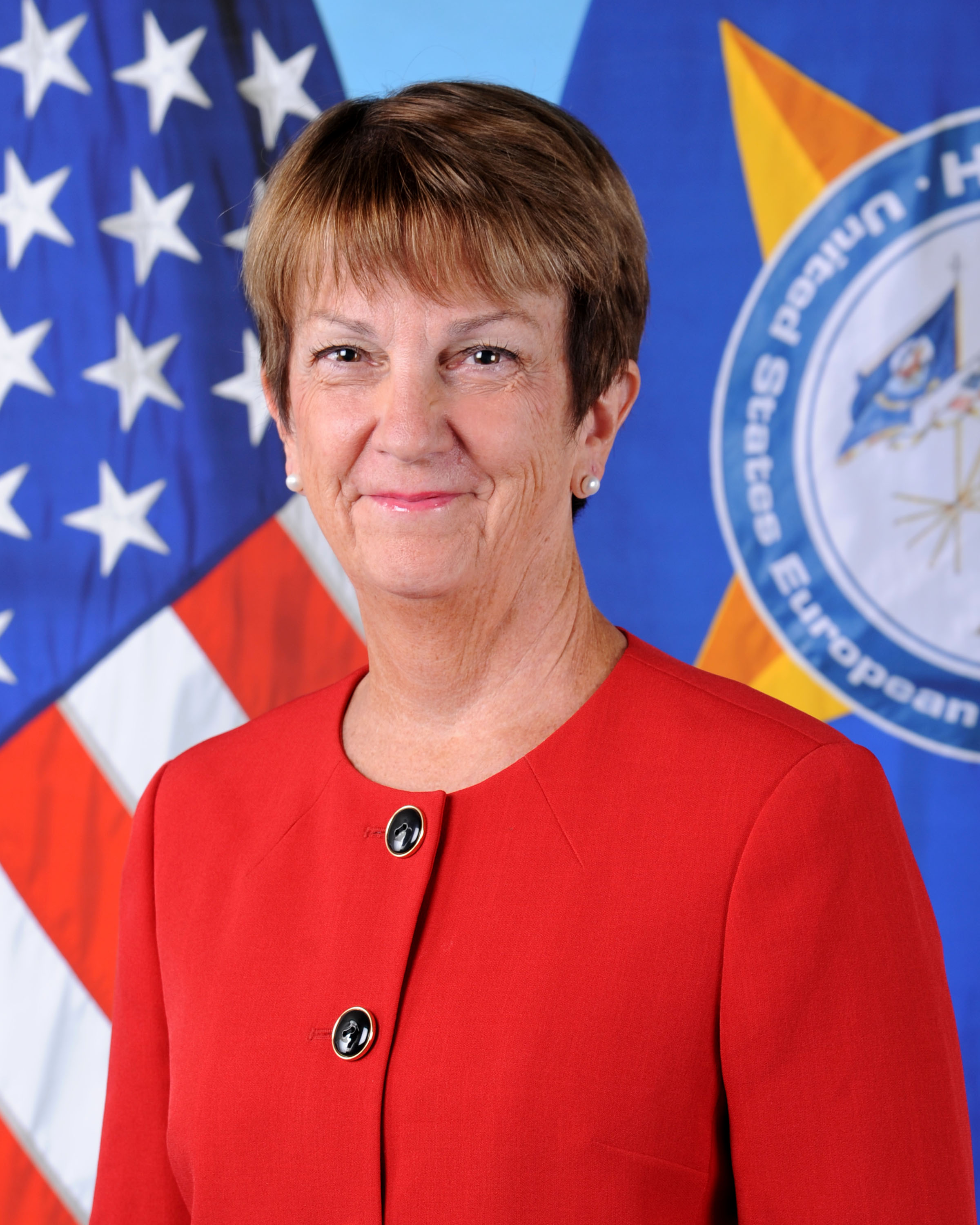 Ambassador Susan M. Elliott began her assignment as the Civilian Deputy to the Commander and Foreign Policy Advisor, United States European Command in November 2015. She is a career member of the Senior Foreign Service with the rank of Minister Counselor.
Before assuming her present duties Ambassador Elliott served as the U.S. Ambassador to Tajikistan from 2012 to 2015. Prior to her Ambassadorial appointment, she served as the Deputy Assistant Secretary of State, Bureau of South and Central Asian Affairs, U.S. Department of State.
Ambassador Elliott served on the faculties of Ball State University in Muncie, Indiana and the University of Virginia in Charlottesville, Virginia before joining the U.S. Department of State in March 1990. During her Foreign Service career, Ambassador Elliott worked in a variety of overseas and Washington-based assignments. Her previous overseas assignments include Minister Counselor for Political Affairs in Moscow, Russia; Principal Officer in Belfast, Northern Ireland; Deputy Economic Counselor and Visa Section Chief in Athens, Greece. Other overseas assignments include Moscow, Russia and Lima, Peru.
Ambassador Elliott worked on the staff of former Secretary of State Condoleezza Rice as a Deputy Executive Secretary and Director of the Executive Secretariat Staff. Earlier in her career she reported on conflicts in the countries of the former Soviet Union when she worked in the Office of the Coordinator for Regional Conflicts in the New Independent States.
Ambassador Elliott is married to Matthias Mitman, who is also a career member of the Senior Foreign Service and currently serving in Iraq. They have two adult sons.
Printable version availabe here. Hi-res photo available here.
Download full-resolution image of Ambassador Susan M. Elliott