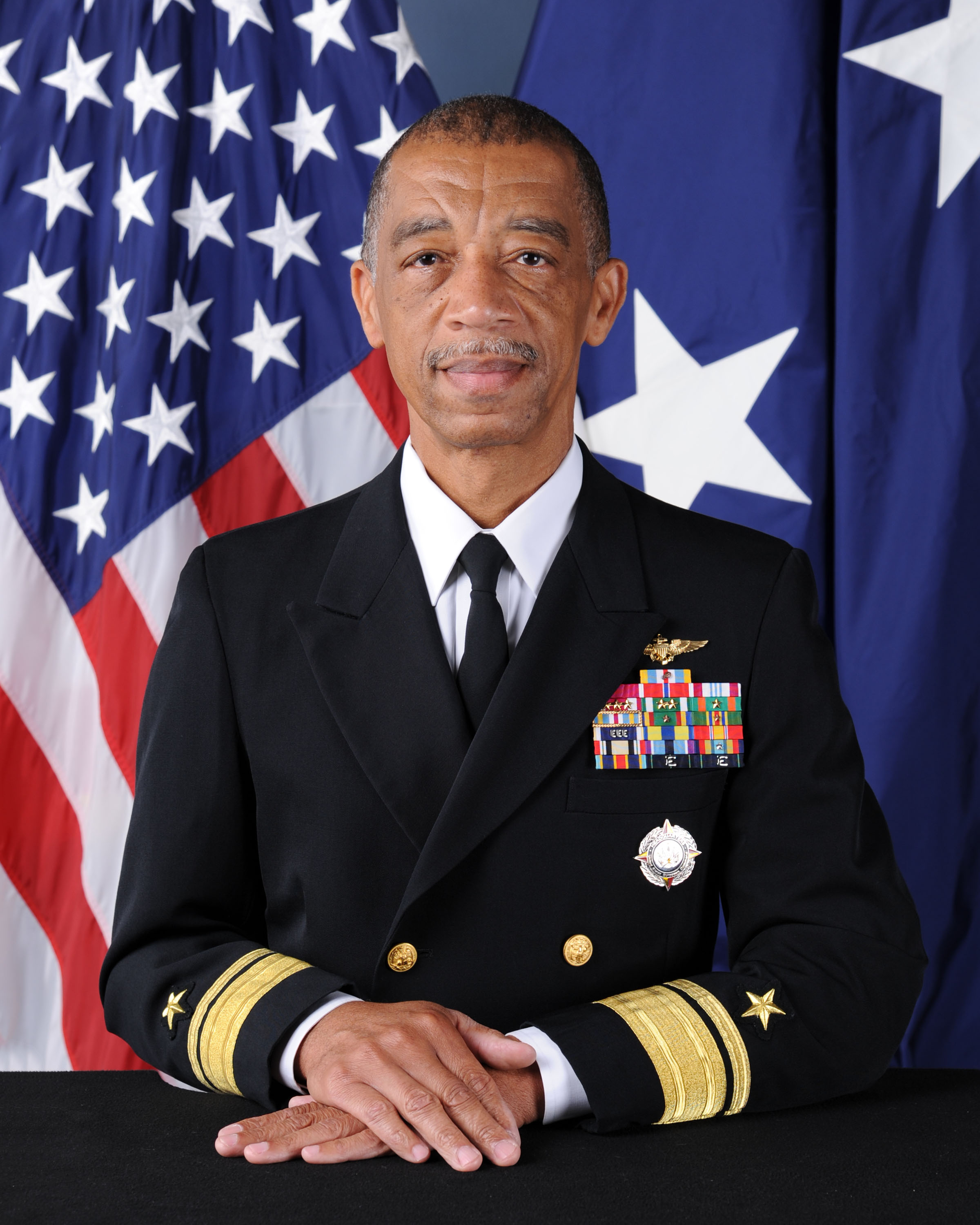 U.S. Navy Rear Adm. John W. Smith is Chief of Staff, U.S. European Command, Stuttgart, Germany. He is responsible for assisting the EUCOM Commander conduct military operations, international military partnering, and interagency partnering to enhance transatlantic security and defend the United States forward.
Rear Admiral John Smith, Jr. entered the Navy via the Aviation Officer Candidate program in 1982 and was designated a naval aviator in 1984. Prior to command, he flew with Helicopter Anti-Submarine Squadron (HS) 3 aboard the USS Saratoga (CV 60), Helicopter Anti-Submarine Squadron Light (HSL) 43 Detachment 1 aboard USS Ford (FF 54), and HS-4 aboard USS Kitty Hawk (CV 63) and USS Carl Vinson (CVN 70). He also served as a Fleet Replacement Squadron (FRS) instructor with HS-1.

Smith's squadron command tours include HS-11 and deployed aboard USS John F. Kennedy (CV 67) to the Arabian Gulf in support of Operation Southern Watch, and HS-10, the FRS for the HS community. His most recent operational assignment was as commander, Helicopter Sea Combat Wing, U.S. Atlantic Fleet.

Ashore, he served as deputy director of Equal Opportunity (PERS 61) in Washington, D.C. and head aviation commander helicopter detailer, Bureau of Naval Personnel (PERS 43) Millington, Tennessee.
He holds a bachelor's degree in accounting from South Carolina State College and a master's degree in national resource strategy from the Industrial College of the Armed Forces. His personal awards include the Defense Superior Service Medal, Legion of Merit, Bronze Star, Defense Meritorious Service Medal, Meritorious Service Medal, Navy and Marine Corps Commendation Medal and various campaign, service and unit awards. He has flown more than 4,200 hours in H-3 and H-60-F/H/B aircraft.
High-res photo available here.
Download full-resolution image of Rear Adm. John W. Smith